DSSP Recap
STELLARVUE 2019 DARK SKY STAR PARTY

Stellarvue DSSP Question and Answer
Q: Why was Likely California chosen, for Stellarvue's DSSP (Dark Sky Star Party)?
A: A site needs three things to be truly dark: no air pollution, no light pollution, and an altitude high enough to be mostly free of naturally occurring aerosols (mainly dust, humidity, and volcanic ash). The Modoc Plateau has all three.
"I rate it as one of California's undiscovered gems and, more importantly, one of the darkest places in the United States."

Source: article by Tony Hallas in Astronomy Magazine, April 2012

The 2018 Stellarvue Dark Sky Star Party (DSSP) was once again amazing! Although there were a few showers that rolled in, it did not dampen our spirits or enthusiasm. The Milky Way cast a shadow again at this great location, many Messier objects were seen with the naked eye and the Milky Way extended down to the horizon. In other words, another fantastic four nights under stunningly beautiful dark skies.
The 2019 Dark Sky Star Party (DSSP) will take place over July 4th weekend under one of the darkest skies in the USA! DSSP is a benefit of ownership for people who observe and image with Stellarvue telescopes. It is a private event we sponsor specifically for our customers. In order to maintain a comfortable event we always limit attendance to just 50 people. We have randomly selected those who will attend next year but we hold a few spaces for those who have never attended before to give everyone a chance to enjoy this event.
So if you have never attended before and would like more information callus at (530) 823-7796 or email us at orders@stellarvue.com.
DSSP will go from Thursday July 4 - July 7 (Departs Sunday). For those renting vehicles you may want to stay on the two bonus nights Wednesday Night July 3 and Sunday night July 7 (Departs Monday).
Rates include three dinners Thursday, Friday and Saturday Night. Camping rates have increased so the rate for full hookup sites has risen a little.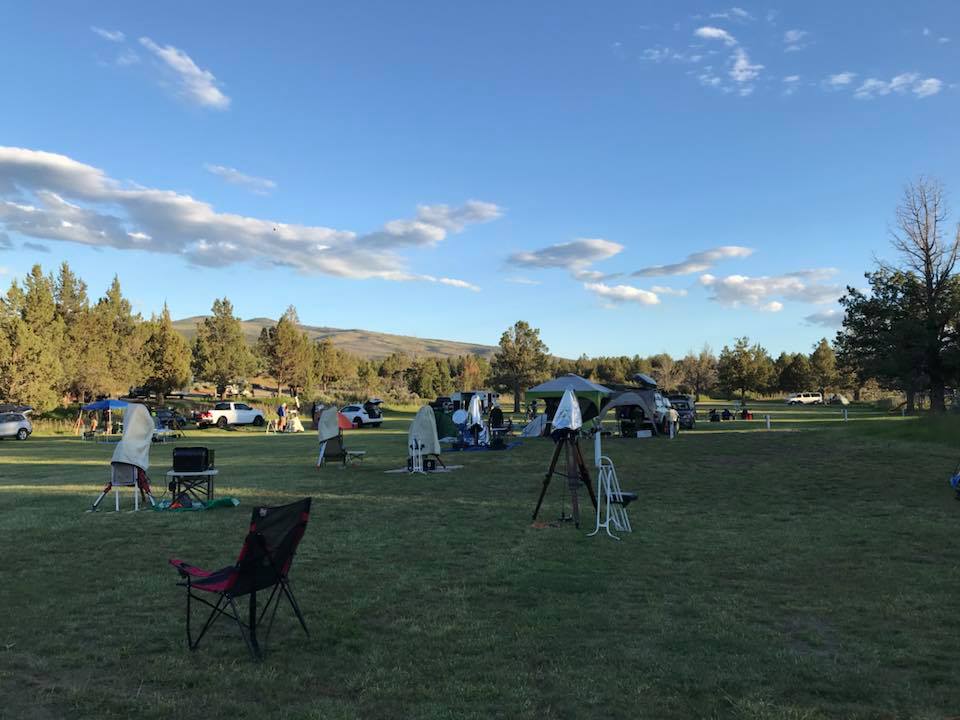 * 4-6 nights under the darkest skies!
* Electrical hookups on the field
* Talks by imagers and other experts
* Video on making optics @ Stellarvue
* Blue Lake Kayak Adventure
Full Hookup Site $449 Extra persons $249 each.
Tent Sites: $299 Extra Persons $249 each.
Bonus Night 1 Wednesday No dinner. $50 for full hookup site, $25 for tent site.
Bonus Night 2 Sunday No dinner but Alex will Barbeque hamburgers. $50 for full hookup site, $25 for tent site.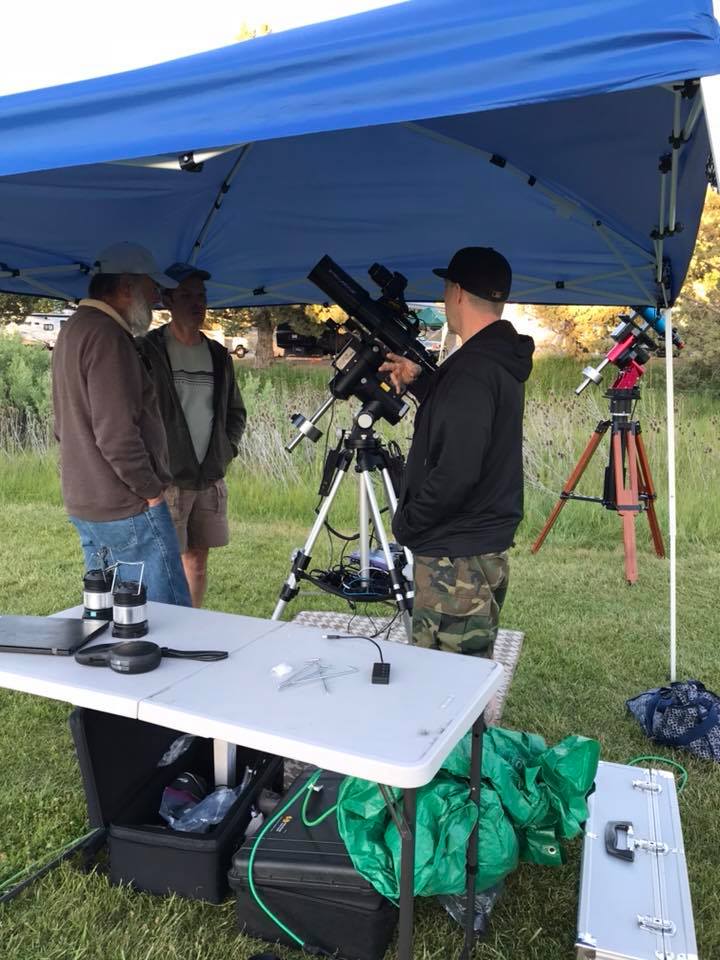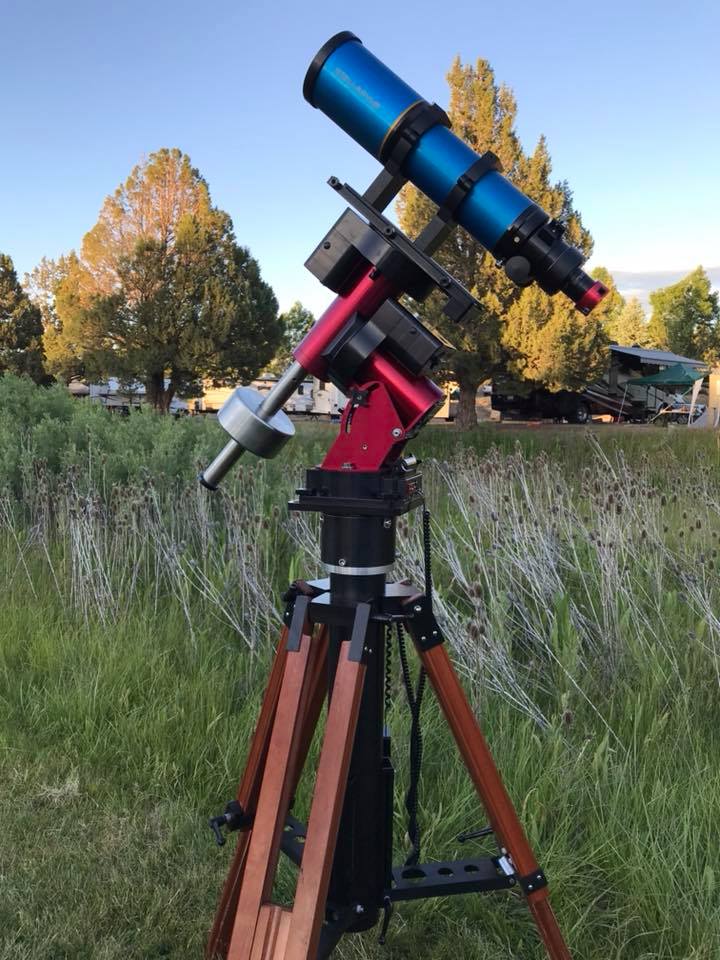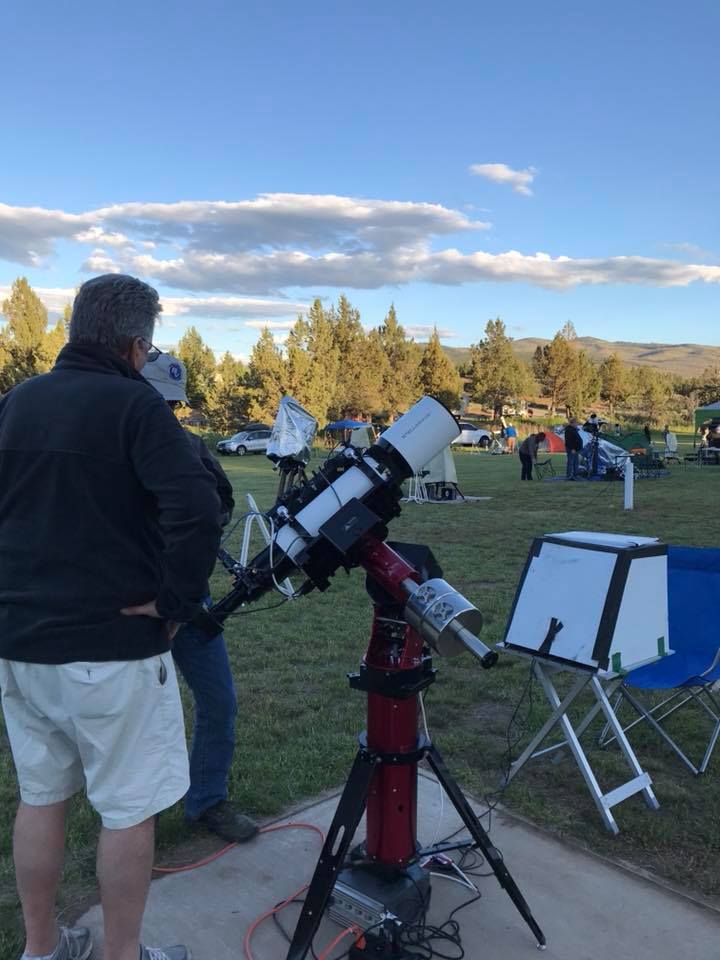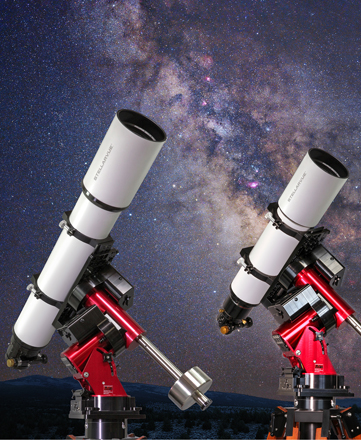 Gearing up and preparing to "Own the Night" with multiple models of Stellarvue telescopes. At DSSP - sharing is caring, attendees talk about targets and goals for the night.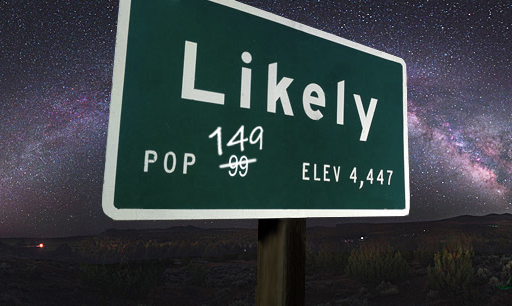 The population of Likely goes up each year during DSSP.