Stellarshot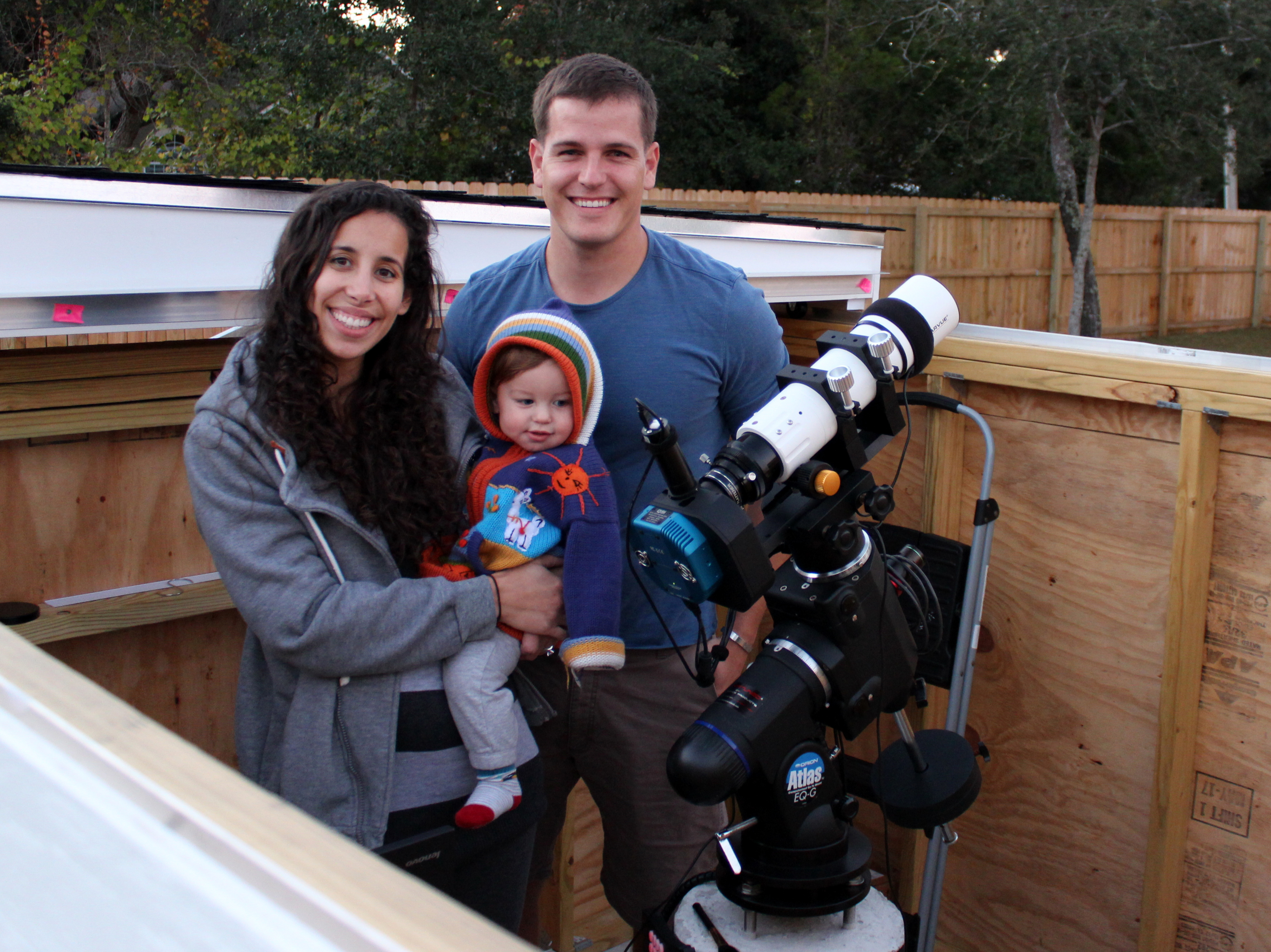 Christopher Gomez recently completed his roll off roof observatory in Gulf Breeze, FL. Here is a family shot in the observatory with his SV70T ready for imaging.
According to Chris: "The Gomez Family enjoys this beautiful hobby and by the looks of it our little one, Leonardo is excited to start astrophotography and amateur astronomy!"
Christopher took the outstanding image below of the Pleiades (M45). Details: 19.5 hrs of total integration time, 15x600 sec RGB each and 72x600 Luminance. Captured with the SV70T, QSI690 WSG-8, Astrodon Filters, Processed in PixInsight and Photoshop.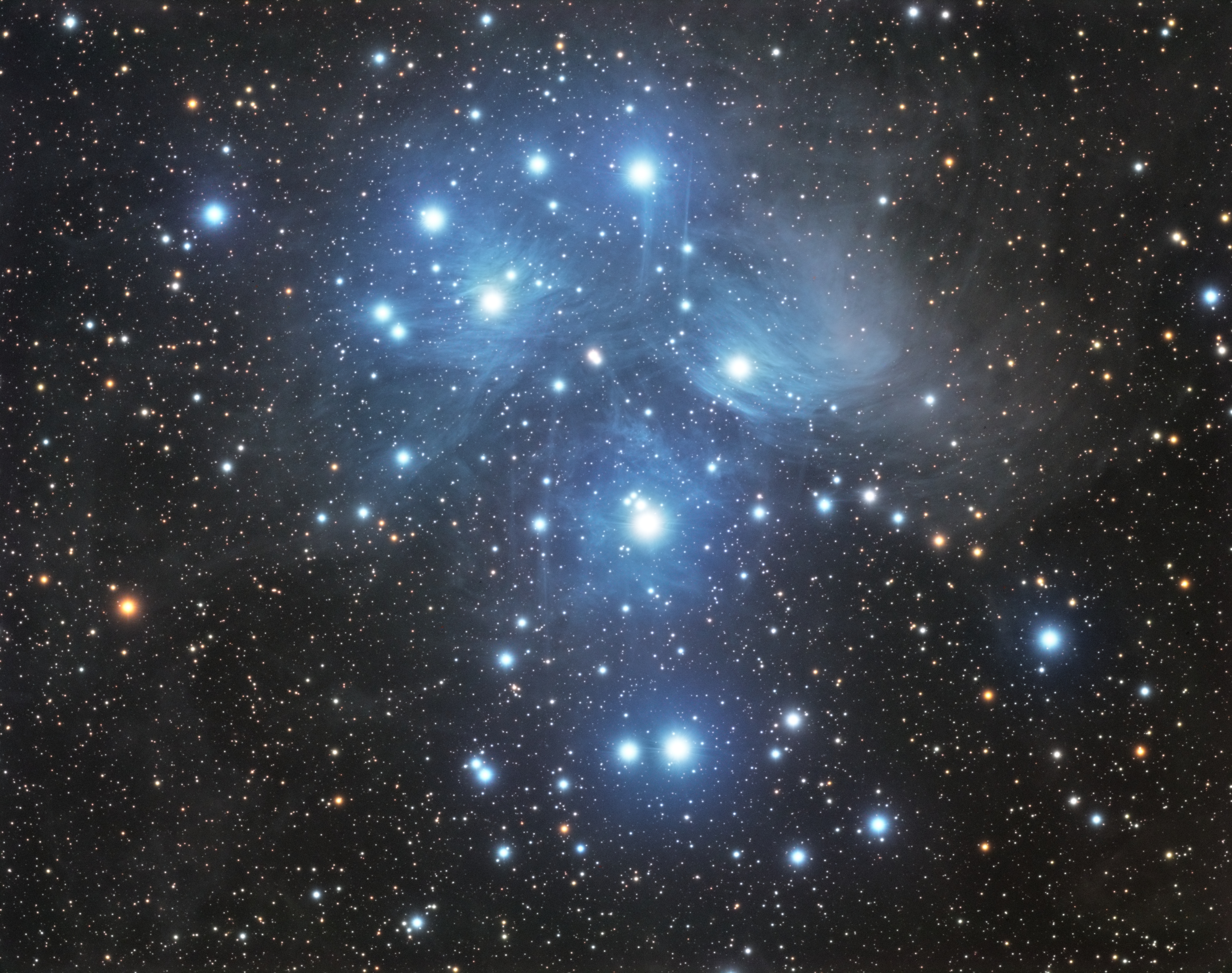 If you would like your image to be considered for the Stellar Shot of the week, please email your submission to:
vic@stellarvue.com
. Include your permission for us to use the image on our website and how you want the image credited. We may use it on the telescope page, Stellar Shot of the Week and other places on our website.