Stellarshot
Hank Westrich took this SHO narrowband image of the Rosette Nebula during Jan-Feb, 2018 using An SVQ100 telescope on an AP Mach 1 Mount.  
A QSI583 camera equipped with Astrodon 5nm filters (Ha, OIII and SII) were used to augment a LRGB image (S:H:O:L:R:G:B 210:300:190:220:130:130:130 minutes).  
PixInsight was used to process the image.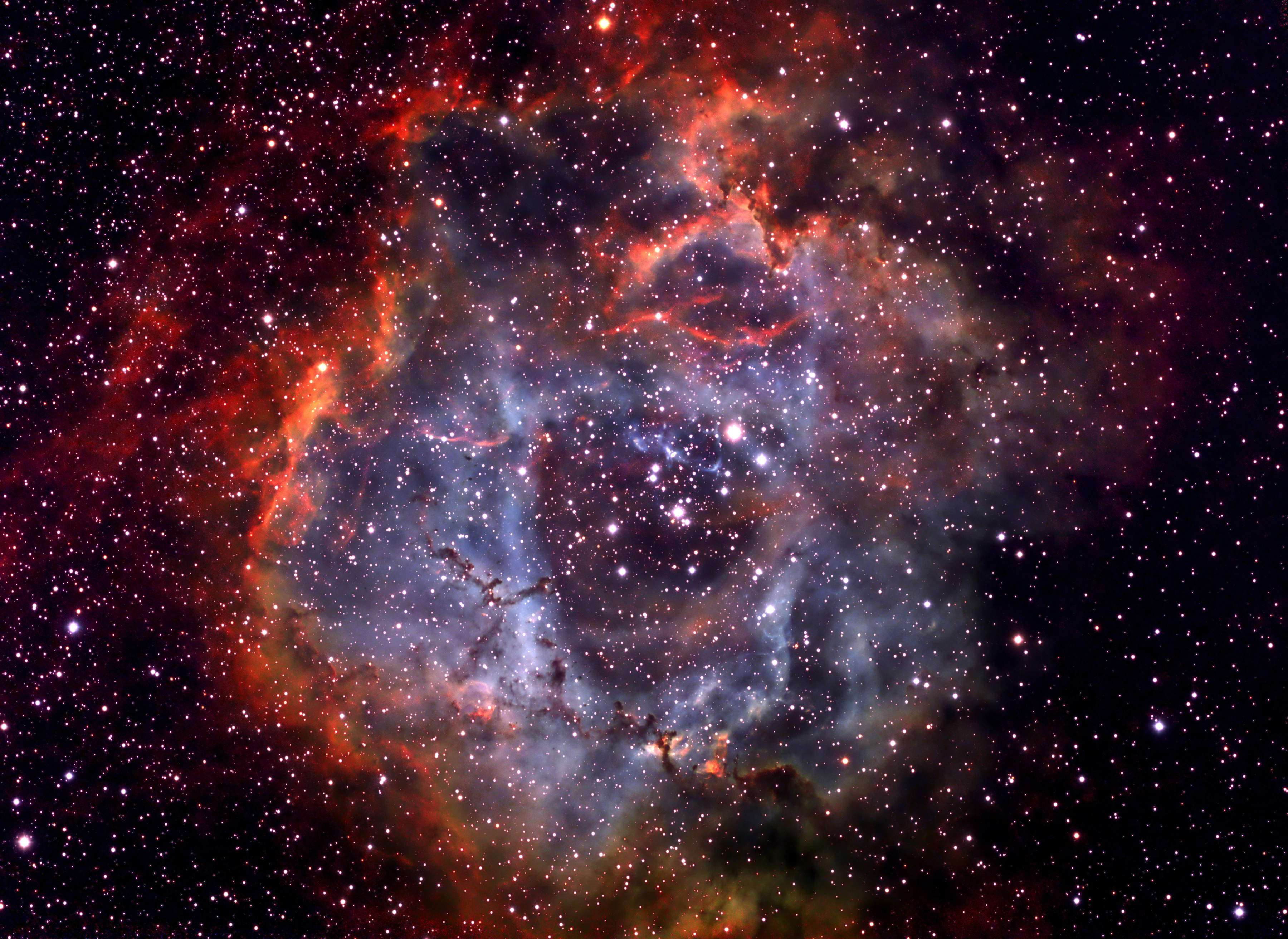 If you would like your image to be considered for the Stellar Shot of the week, please email your submission to:
vic@stellarvue.com
. Include your permission for us to use the image on our website and how you want the image credited. We may use it on the telescope page, Stellar Shot of the Week and other places on our website.