Stellarvue® designs and handcrafts the best refractor telescopes for sale.
Using advanced test equipment, we triple-test each telescope to ensure razor-sharp, high-contrast views of the universe.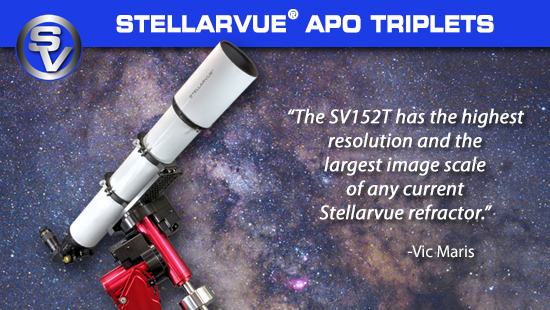 Stellarvue Flagship SV152T Apo Triplet Refractor
We are producing another run of our 152mm flagship refractor telescope, the SV152T. These will employ a high Strehl Apo triplet objective with an FPL53 center element and a rear element of Lanthanum. We build these one at a time so the sooner you order, the sooner we will deliver yours! Get the details here.
Stellarvue Optimus Eyepiece Review
The latest issue of Astronomy magazine features a review by Tony Hallas of the Stellarvue Optimus eyepieces. It's a great review and a must read! Click here to read the review.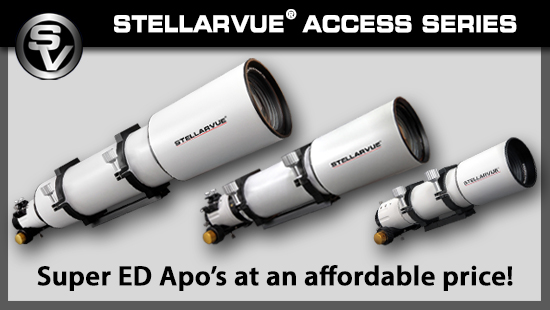 We're expanding the Access series to include 125mm and 102mm telescopes. Just like the Access 80mm, the larger versions will also have FPL53 and lanthanum Apo doublets! See the details and projected ship dates on their product pages.