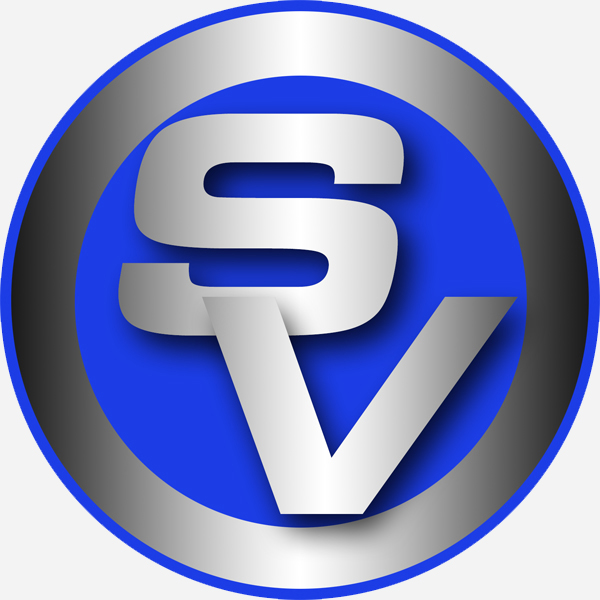 Stellarvue designs and handcrafts the best refractor telescopes for sale. Using advanced test equipment, we triple test each telescope to ensure razor-sharp, high contrast views and images of the universe.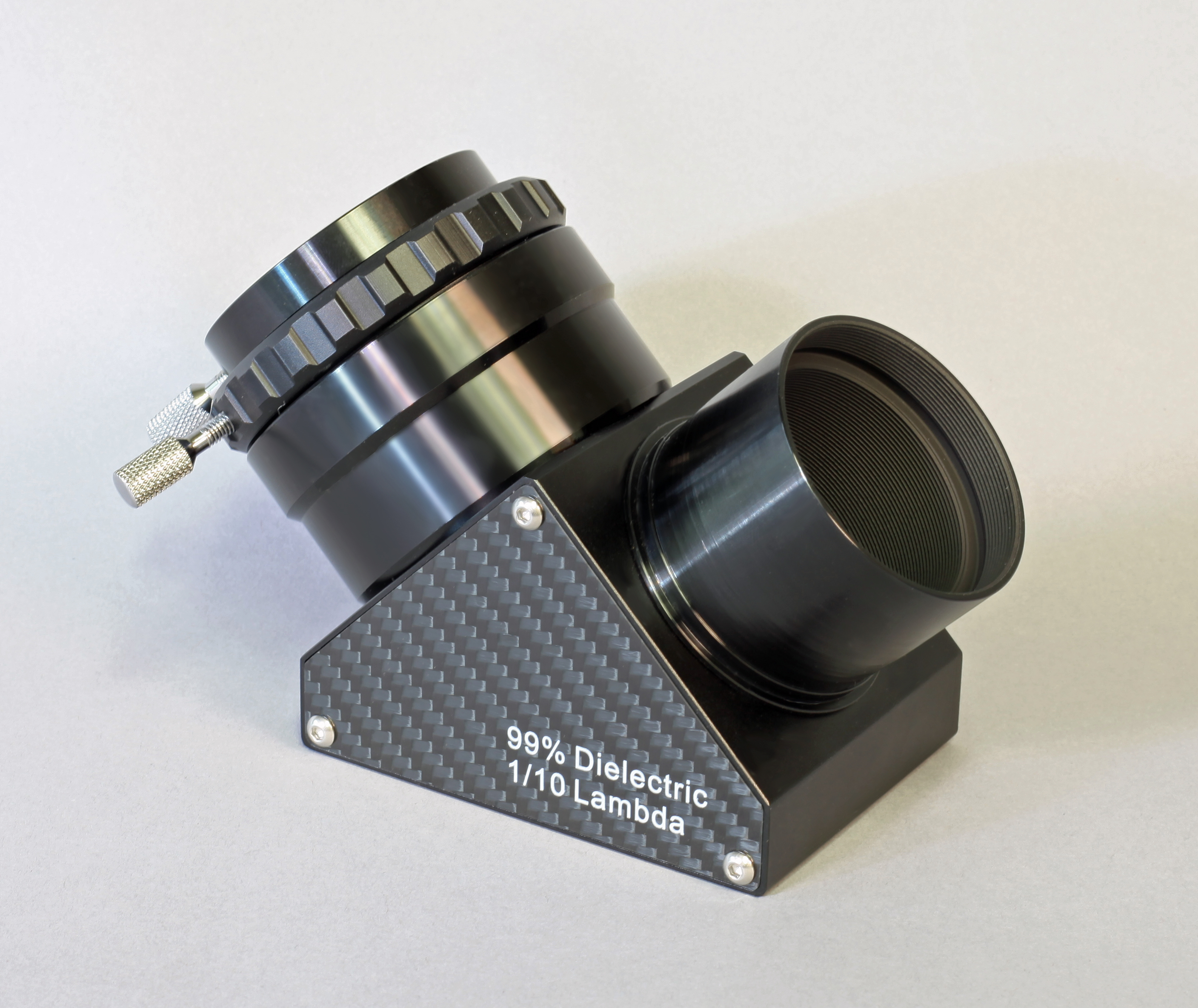 Introducing Stellarvue's new 2" dielectric mirror star diagonal. Our latest diagonal comes with carbon fiber side plates, easy mirror removal for cleaning and a twist lock collet for solid and accurate positioning of the 2" eyepiece or the included 1.25" compression ring adapter.



This new diagonal is now standard for telescope upgrades. When you buy any Stellarvue refractor you can get this diagonal at $50 off. The reason we have always done this is that we want you to get the best performance out of your Stellarvue refractor and this is only possible if you are using an accurately aligned star diagonal.



GOING FAST! YOU HAVE BEEN WARNED!
For a very limited time we are bringing back our original

SV60EDS Apo refractor

. Only 50 were made and passed all of our rigorous performance tests. This is the original Stellarvue SV60, not the recent less expensive Chinese clone that is 60 mm f-6. That telescope is not a Stellarvue, does not have a clam shell ring, the 2" Stellarvue rack and pinion focuser and it does not come with a free backpack.

This is the original and the best. T

his is probably the cutest refractor we have ever made. It is a visual dream providing beautiful color free, high contrast performance owing to its highly accurate, FPL53 doublet apo objective. We designed this instrument as a visual telescope and it will work beautifully with our new 2" diagonal.





The

SV60EDS

can be used as the ultimate spotting scope, guide scope. Use it on top of your main refractor as an ultra wide field visual telescope, the world's sharpest finder scope and as the ultimate guide scope.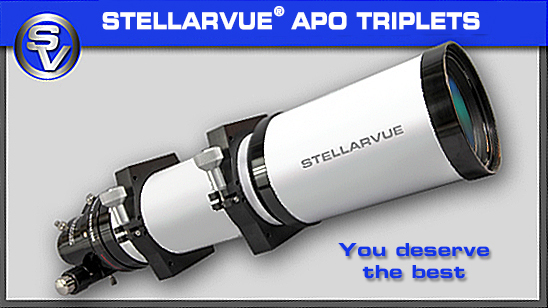 Stellarvue SV102T Apo Triplet Refractor Now Available
We have produced a new run of SV102T Apo Triplets in aluminum! These have the same high performance Apo triplet that is used in our 102mm carbon fiber raptors. They are available now and can be shipped with our 2.5" focuser immediately. Get yours today!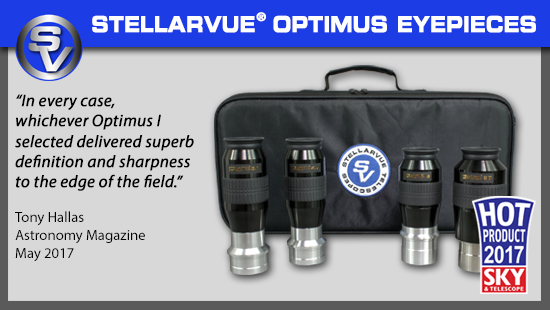 The latest issue of Astronomy magazine features a review by Tony Hallas of the Stellarvue Optimus eyepieces. It's a great review and a must read! Click here to read the review.
Also, every purchase of the Stellarvue Optimus eyepiece set now includes a convenient carrying case!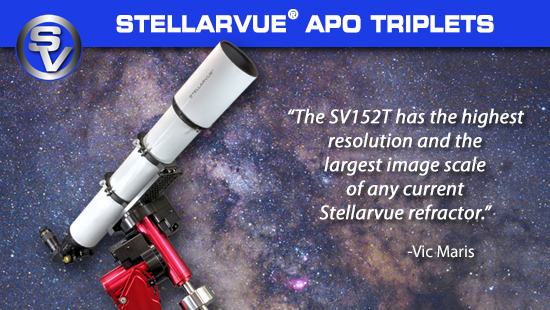 Stellarvue Flagship SV152T Apo Triplet Refractor
We are producing another run of our 152mm flagship refractor telescope, the SV152T. These will employ a high Strehl Apo triplet objective with an FPL53 center element and a rear element of Lanthanum. We build these one at a time so the sooner you order, the sooner we will deliver yours! Get the details here.