Stellarshot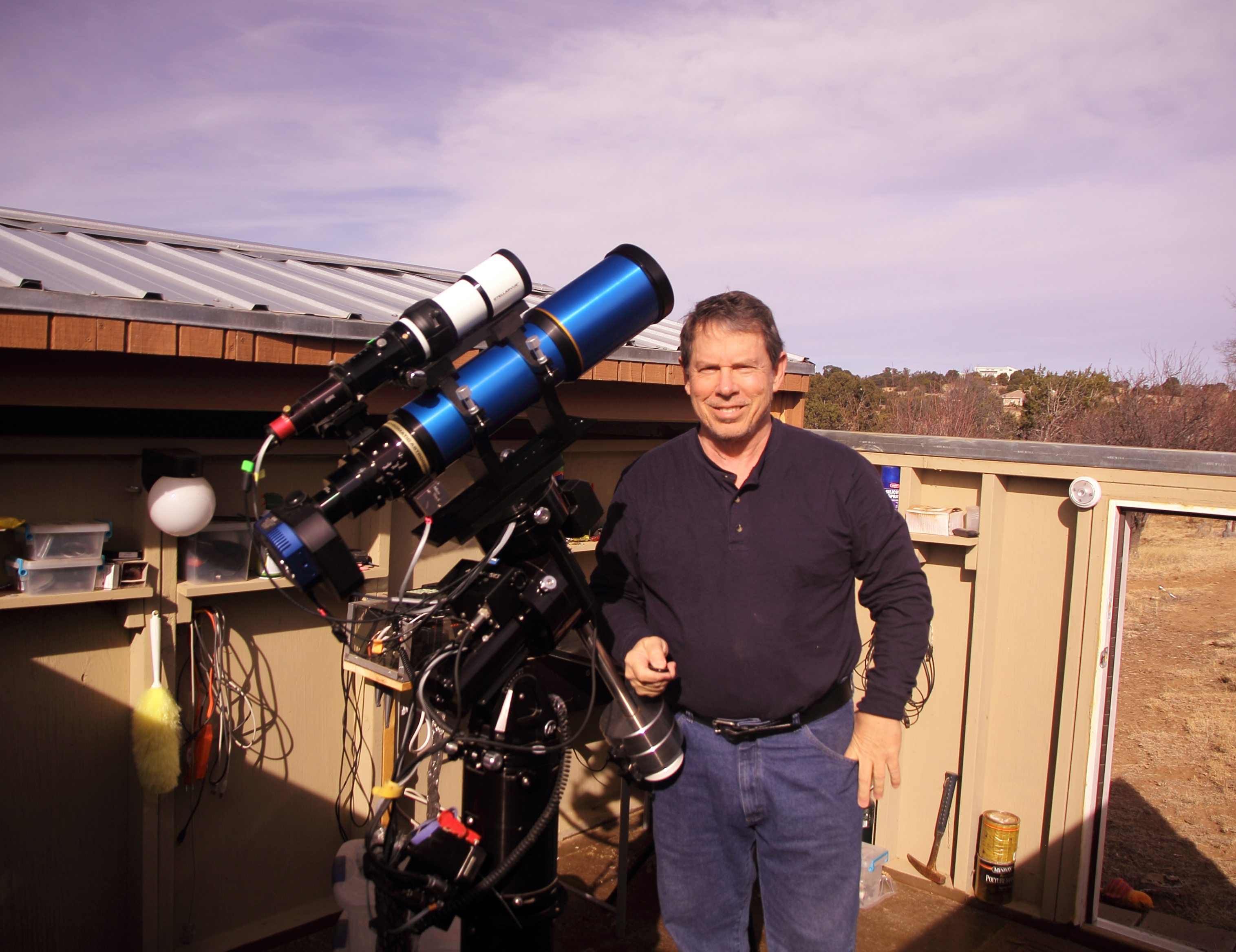 Hank Westrich used his beautiful StellarBlue SVQ100 mounted on an AP Mach 1 mount to capture this HaLRGB image of M42 and NGC 1977 using a QSI583 camera with Astrodon filters . This image is the result of more than 19 hours total exposure (Ha:231m, L:408m, RGB: 175m) from late December 2017 through January 2018 using his backyard observatory near Edgewood, NM. PixInsight was used for postprocessing.
Note how the blue anodized tube of the SVQ100 matches the camera!
Hank built the roll off roof shed that houses his equipment. He often attends DSSP and last year he taught a fly fishing class and donated a custom rod for our raffle. This wonderful shot the the Orion Nebula shows what can be done with the plug and play SVQ100.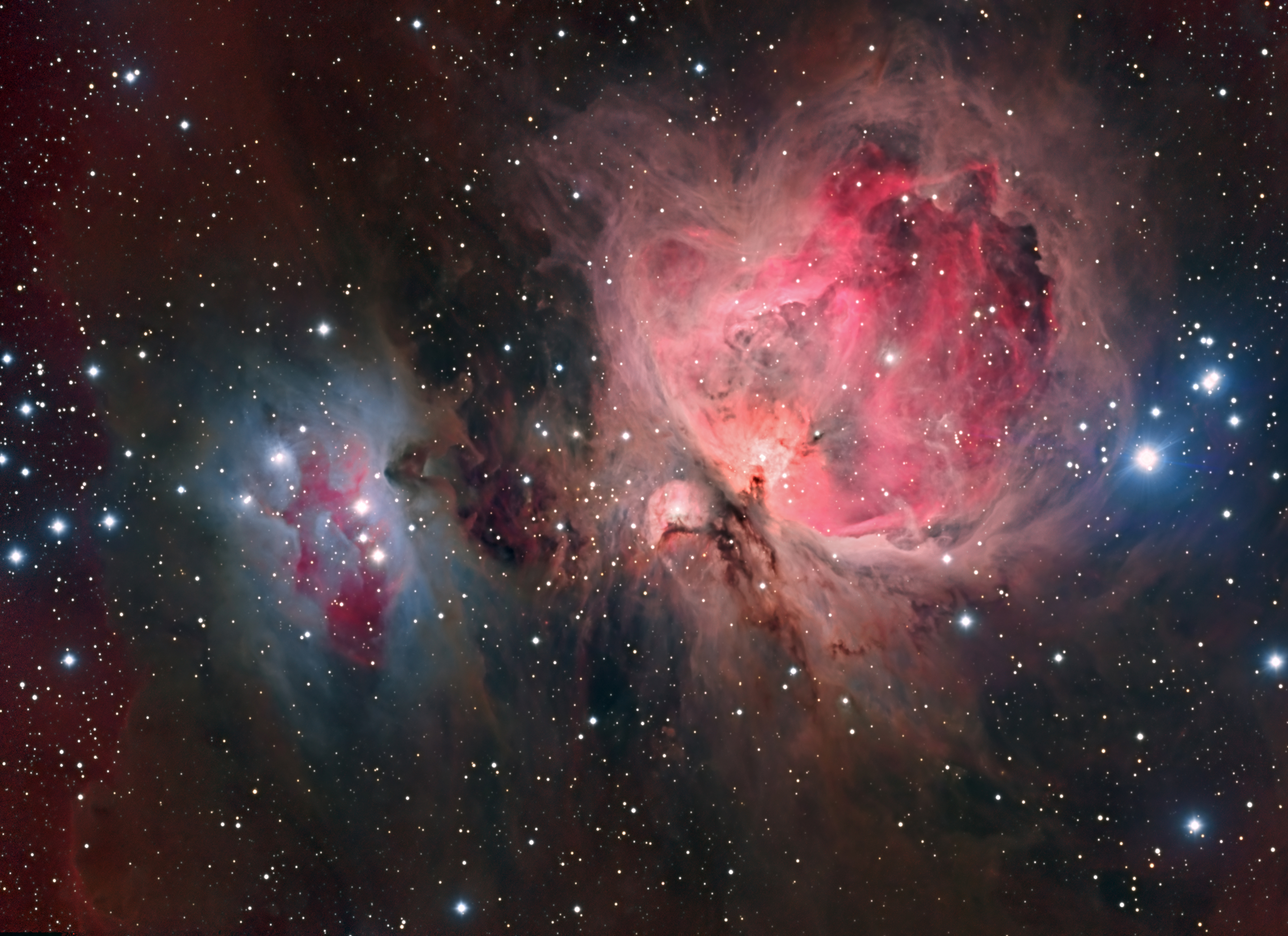 If you would like your image to be considered for the Stellar Shot of the week, please email your submission to:
vic@stellarvue.com
. Include your permission for us to use the image on our website and how you want the image credited. We may use it on the telescope page, Stellar Shot of the Week and other places on our website.