Stellar Shot of the Week 04/11/2017
Stellar Shot of the Week 04/11/2017
Posted by Stellarvue on
Two Panel Mosaic of the Great Carina Nebula by Andy Campbell
Andy Campbell took this two panel mosaic of the Great Carina Nebula (NGC 3372) using his Stellarvue SV70T, QSI683wsg-8 camera and Astrodon filters on his NEQ 6 Pro mount.

Andy says, "My first completed two Panel Mosaic - Eta Carina Nebula in Narrowband with RGB stars. This project was bigger felt like it was bigger than Ben Hur as it took almost a month to gather the data and almost 3 days to collate & process. Preprocessed in Nebulosity, Aligned with Registar and post production in PScc 2017 & Nik. Approx 10 Hrs each 30min subs Ha, O3 & S2 Astrodon 3nm. Taken from my suburban backyard in Melbourne, Australia, during Feb 2017."
Image by Andy Campbell. Original can be seen here:
http://www.astrobin.com/286375/0/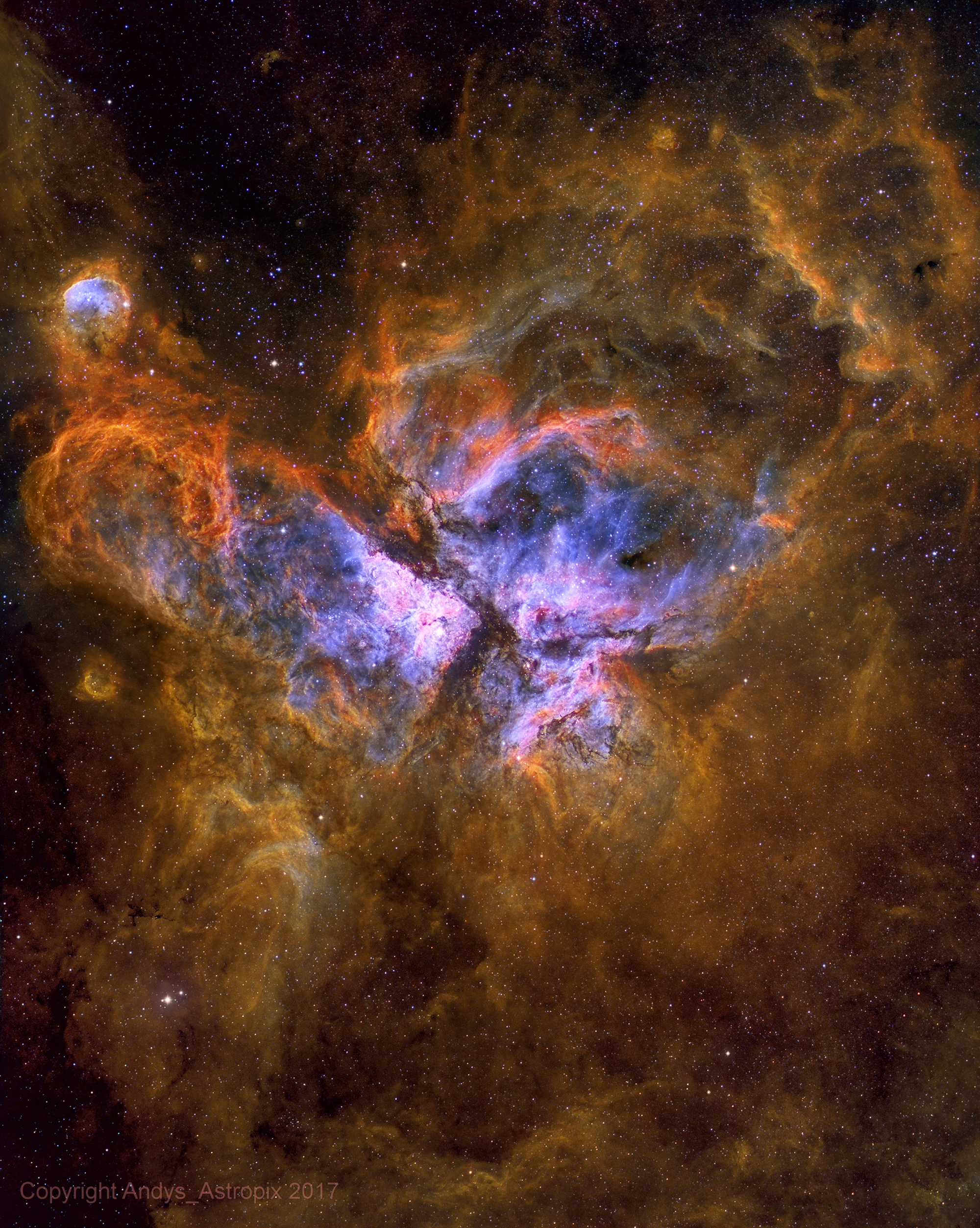 If you would like your image to be considered for the Stellar Shot of the week, please email your submission to: web@stellarvue.com.