Losmandy GM8 S Mount/Tripod
Product Description
Since 1981 Scott Losmandy has produced high quaity, American made equatorial mounts. The GM8 is his lightweight mount that is well suited for Stellarvue telescopes 130 mm and smaller in size. For astro-imaging with telescopes of this size we recommend the GM811G as the best solution since it has the same RA gear as the G11, which tracks more accurately. The GM8 is particularly well suited for visual users who rarely if ever image with telescopes 130 mm or less.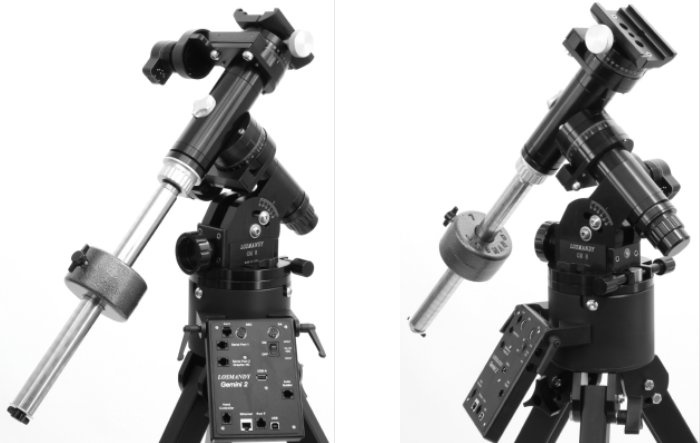 MOUNT HEAD SPECIFICATIONS
All machined aluminum and stainless steel, black anodized.

All stainless steel hardware.

One 2.100" diameter needle thrust bearing.

One 2.000" diameter needle thrust bearing.

Two 1.500" diameter needle bearings.

2.812" diameter, 7075 aluminum worm gear, 180 tooth.

Dual supported, ball bearing housed ground High Precision Brass Worm.

Variable slip clutch, both axes. One knob per axis design.

Porter Slip Ring Design

1.250" diameter aluminum shafts.

Through the axis polar scope mounting, works in Northern and Southern Hemisphere. Polar scope optional.

Instrument Weight Capacity 30 LBS

Equatorial head weight 21 lbs.
DUAL-AXIS DIGITAL ELECTRONICS (S)
Diamond push button pattern.

R.A. and DEC. reversing switches.

160 oz/in stepper motor, 1.0 arc sec. step.

Three guiding rates; 30%, 50% and 2x sidereal rate.

Three setting rates; 4x, 8x, 16x sidereal rate.

Quartz tracking rates: sidereal, solar, lunar, king.

Periodic Error Correction (PEC).

Programmable DEC. Backlash Compensation (TVC).

Control panel dimmer.

Accepts auto-guider systems.

Northern and Southern Hemisphere operation.

12 volt DC - 500ma power use.

Tiltable control panel for easy access.

Small hand control box for comfortable use
LIGHTWEIGHT FOLDING TRIPOD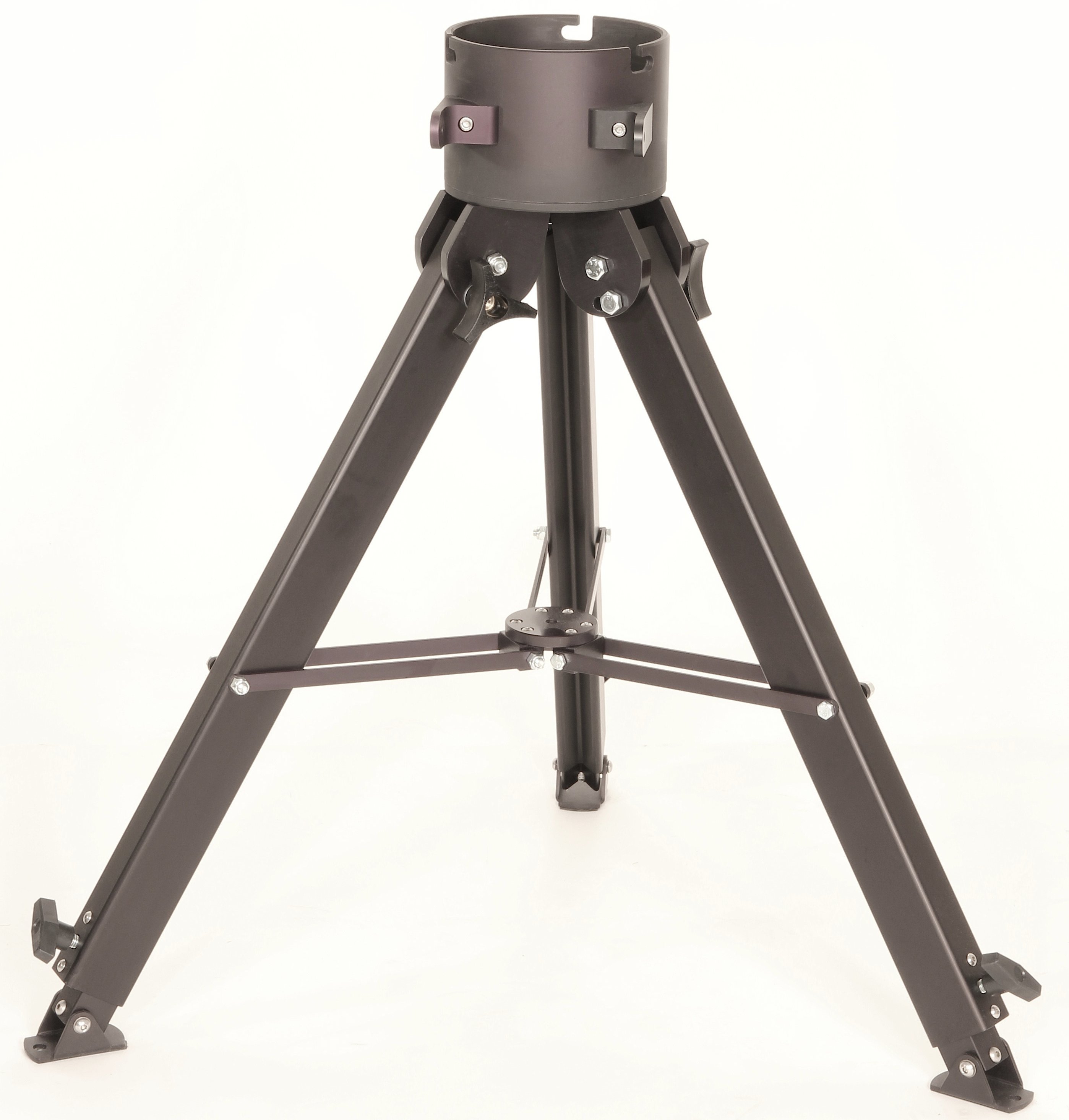 This American made tripod is preferred for those who want a truly lightweight and portable setup.
All machined aluminum, black anodized

Tripod height, adjustable from 27" - 43"

Folding leg design for easy transporting.

Tripod weight 15 lbs.
Product Reviews
Customers also viewed