DSSP2017
STELLARVUE DARK SKY STAR PARTY - 2017
(For 2018 Dark Sky Star Party info scroll to bottom!)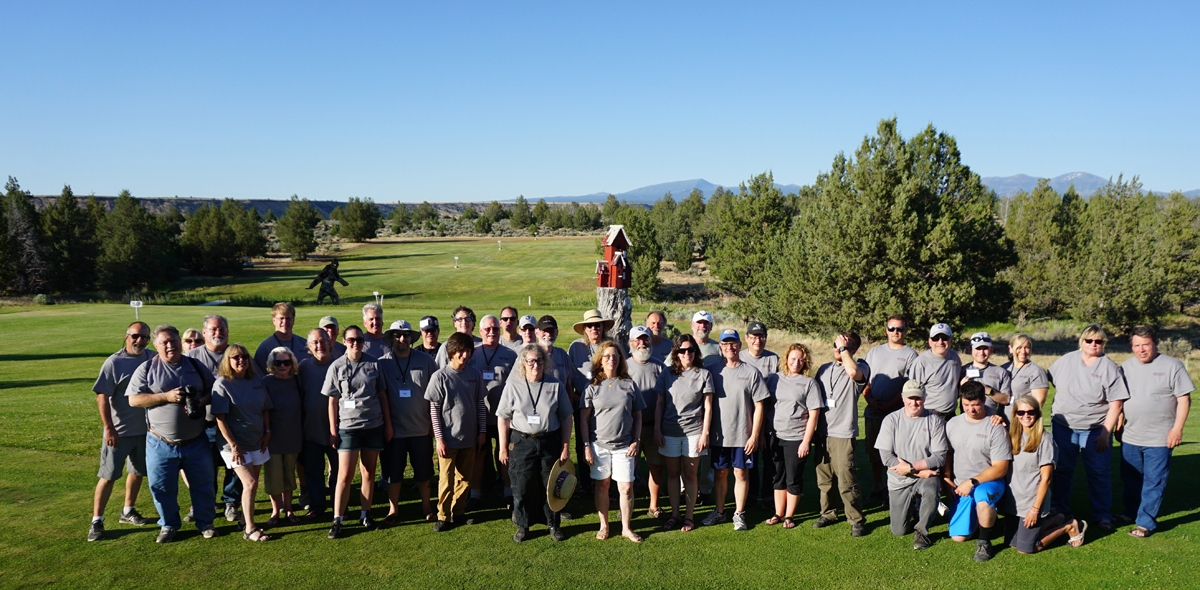 The Stellarvue Dark Sky Star Party (DSSP) for 2017 was amazing. We had stars every night with skies rated at from 21.7 to 22 on the Bortle Scale. While the days were hot (up to 95 degree F, nights were warm to cool. The Milky Way cast a shadow, many Messier objects were seen with the naked eye and the Milky Way extended down to the horizon. In other words, another fantastic four nights under stunningly beautiful dark skies.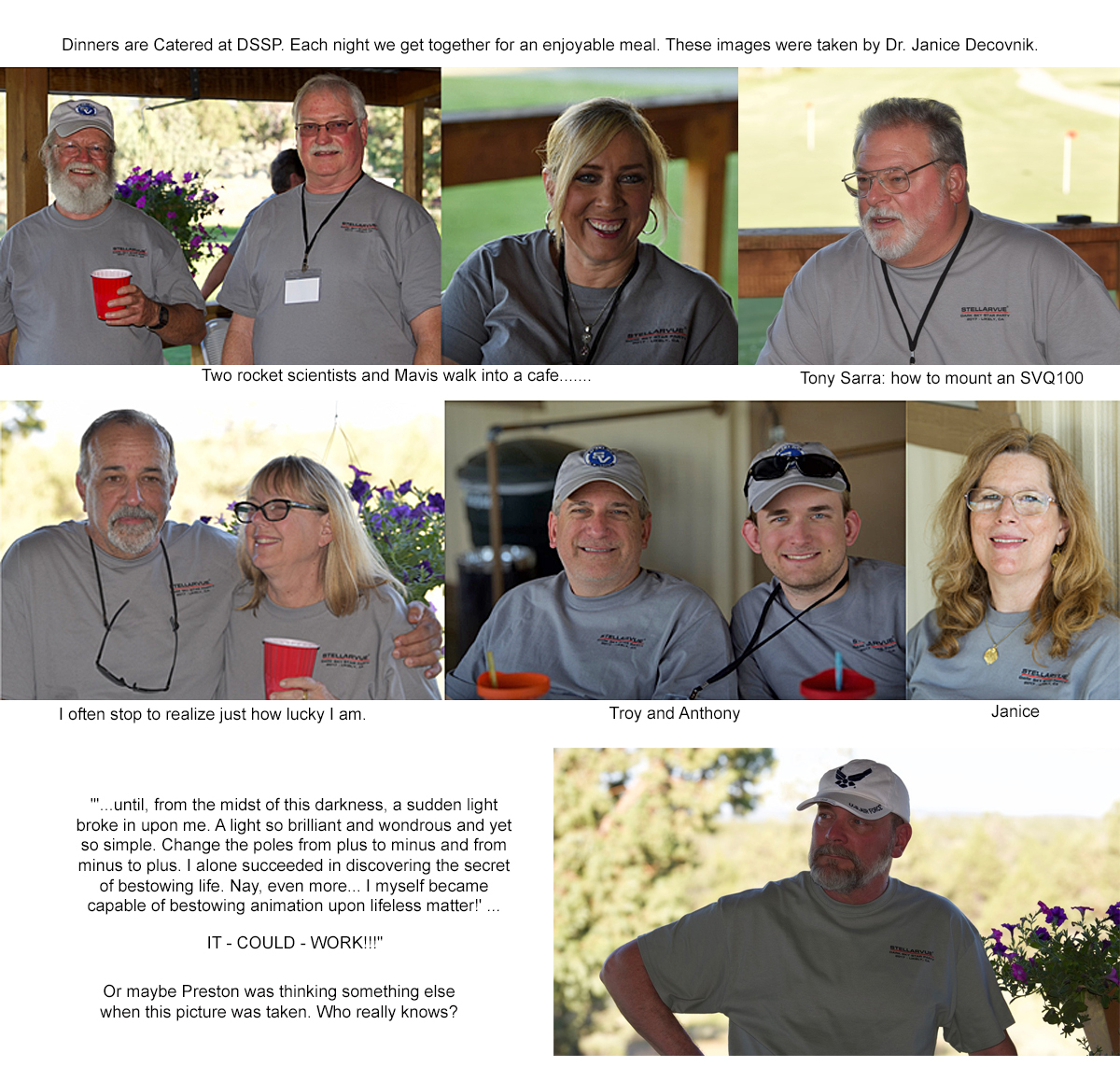 Many people wondered why Vic was setting up a reflector on the field. He was star testing a Lockwood 16" f-4 mirror. Everyone got a chance to look through this telescope which had a perfect star test. Mike Lockwood is known for producing very smooth mirrors. This one was no exception. With the mirror approved Vic and his friends will now completely redesign the entire tube assembly. More on this project to follow....


Dave Weixelman took some great astro images at DSSP this year using his SV70T!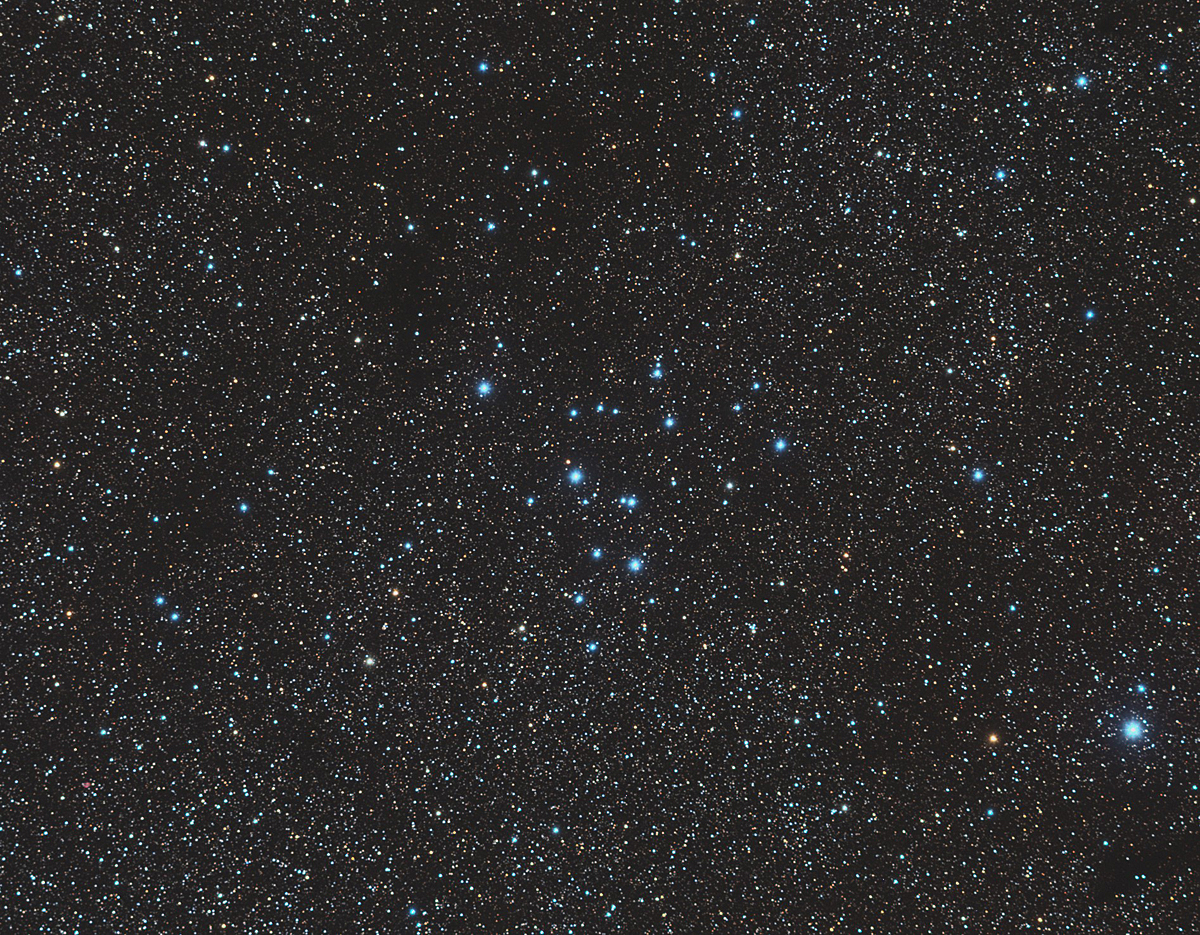 M39 open cluster in Cygnus. 1.8 hours, LRGB image.
Sea Horse Nebula, Barnard 150 in Cepheus. Dark Nebula. 4.3 hours, LRGB image.
Elephant Trunk emission nebula, IC1396 in Cepheus. 4.3 hours, HaRGB image.
NEXT YEAR'S DSSP!
Next year the Stellarvue Dark Sky Star Party will be held at Likely Place June 14 - 17 with a Bonus Night departing on June 18 for those who are renting RV's and want to stay Sunday Night. We will open up registration this month for next year. Last year registration was filled in minutes so if you want to know when we are accepting reservations please email: orders@stellarvue.com. This event is a benefit for Stellarvue Telescope owners. In the email please let us know the following information:
1. Do you need a tent or full hookup RV site? If the weather is warm we highly recommend renting an RV if you do not own one.
2. Will you be attending June 14 - 17 or June 14 - 18?
3. How many people in your party?
4. What model telescopes are you bringing?
5. We limit the program to 50 people. If you do not make the cut off, do you want to be placed on the notification list and notified if a cancellation results in an opening?
We expect to open the list between now and August 1st so please act right away if you are seriously interested in attending. June is the best month for dark sky viewing at Likely Place as it generally falls in between rainy weather and smoke from fires. That is why we only do this event once per year. Don't miss this!